猫蟲毒 -Meow Curse-【 download】
A downloadable game for Windows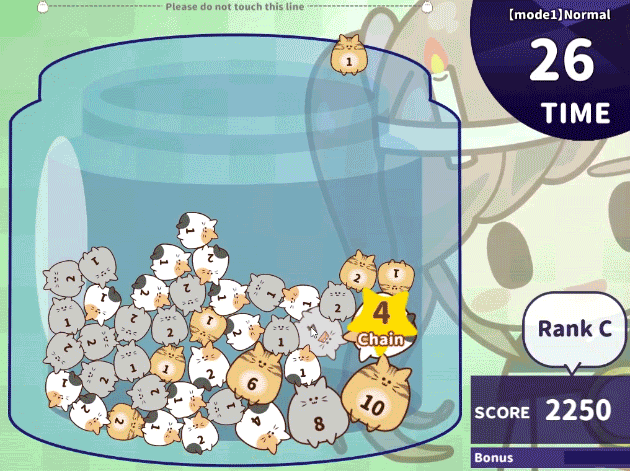 Tap on a cat to absorb surrounding cats!

Let's absorb a lot within the time limit and aim for a high score.
Even if the cat overflows from the bottle, the game will be over.
There are three modes.
mode 1→4 types of cats
mode 2→5 types of cats
mode 3→6 types of cats
※ You can see the bonus pict when you complete the ending completely.
youtube play video welcome!
Game play is free, but commercialization requires copyright fees and original volume.

twitter →@AGB_5002
※ The creator of this game is Japanese. The author can not speak English. I am sorry if I made a mistake in the words


Install instructions
Game start is 猫蟲毒 - Maow Curse -.exe click.
Also available on